The JEWEL 88 Days of summer is in full swing!
Get your Jewel VIP Win Card wherever we're on location this summer. CLICK HERE to register!
Then, listen to Gary & Stacey, every weekday morning at 7:30 for your name.
When you hear them call out your name you have 88 minutes to call (1-866-916-8850) to qualify for the weekly prize!
Click here to find the Jewel 88.5 on Location at concerts, movie premieres, and events to pick up your VIP WIN CARD!
All qualifiers during the 88 Days of Summer will automatically receive an invite to join us at our END OF SUMMER PARTY on Sunday September 16th at Gimme Shelter from 10am-2pm! Enjoy our party with delicious food catered by Boston Pizza Alliston, and you'll have the chance to win big in our GRAND PRIZE draw!
You could be taking home the GRAND PRIZE of:
The JEWEL Soakin' Up the Sun 88 DAYS of SUMMER is brought to you by: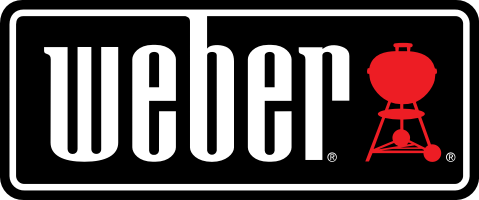 Don't have a Jewel VIP Win Card yet?
Visit us when we are Live on Location at any event OR call us at 416-213-1035 to register a card & have it mailed to your location!
CONTEST RULES
NO PURCHASE NECESSARY TO ENTER OR WIN. VOID WHERE PROHIBITED.  THIS CONTEST IS INTENDED FOR RESIDENTS OF ONTARIO ONLY AND WILL BE INTERPRETED ACCORDING TO ONTARIO, CANADA LAW.
ELIGIBILITY:  Contest is open to all residents of Ontario, 18 years of age or older.  Void where prohibited by law. Employees, agents, successors, and assignees of the Evanov Radio Group and CKDX Radio Limited together with their affiliated companies, advertising agencies and promotional companies (D'Angelo Brands, Gimme Shelter, Top Fire Fireplaces & BBQ, 404 Stone, Kempenfelt Window & Doors, Vin Bon, Royal LePage Team Jordan, Muskoka Paddle Shack, Kitchen Stuff Plus, and Peel Fence) involved in this Promotion, as well as family and household members of same, shall be ineligible to participate in the Promotion and shall be ineligible for any prize covered herein.
HOW TO ENTER:  NO PURCHASE NECESSARY.  Obtain a Jewel WIN CARD at a Jewel 88.5 event between June 4 and September 1, 2018.  Then using your Jewel WIN CARD, fill out an online ballot at the JewelRadio.com. To see a list of Jewel events and locations on where you can obtain a Jewel WIN CARD, go to  www.jewelradio.com. Online ballots will be available from June 5 to August 31, 2018. No mechanical reproduction photocopies or rubber stamped entries of the Jewel WIN CARD will be accepted. Duplicated online entries or fraudulent entries will be voided immediately and the entrant will be disqualified.
ONLINE PLAY:  The Contest Sponsor is not responsible for any problems or technical malfunctions of any telephone network or lines, computer online systems or servers, computer online systems or servers, computer software problems or traffic congestion on the internet or at any website and assumes no liability for damage to entrant's or any person's computer resulting from participating in the contest.  In the event of a dispute as to the identity of a winner based on an email address, the winning entry will be deemed to be made by the authorized account holder of the email address at time of entry.  "Authorized account holder" is the natural person who is assigned an email address by an internet service provider or other organization responsible for assigning email addresses for the domain associated with the e-mail address in question.
CONTEST DRAW:  Potential daily qualifying winners (the "daily qualifiers") will be selected at random, from the pool of online ballots received, each day beginning on Monday June 4, 2018 and ending on Friday August 31, 2019. Daily qualifiers will be announced every weekday on the Jewel 88's Gary & Stacey Morning show at approximately 7:30 am from June 4 to August 31, 2018. Daily qualifiers for that respective week will qualify for a chance to win the weekly Qualifying Prize on the Friday of said week (June 8, June 15, June 22, June 29, July 6, July 13, July 20, July 27, August 3, August 10, August 17, August 24, and August 31, 2018). If there is not a clear telephone connection between the Station on-air announcer and the potential qualifier, such that one or each other cannot hear the other, such potential qualifier is disqualified, and the Station will not be liable in any way for such failed connection. Furthermore, in conducting the Contest, the Station's on-air announcer has the full and absolute discretion to disqualify any qualifier/winner whose call cannot be heard by such Station's representative, and the Station shall have no liability or responsibility to any caller so disqualified. In the event the caller is outside of the local calling area, standard long distance rates as charged by the caller's long distance service provider will apply. Callers shall be responsible for all long-distance charges or other fees associated with entering the Contest. All entries (i.e. all online ballots (including all daily qualifiers) will then be entered into the Grand Prize draw of September 16th, 2018 for their chance to win the Grand Prize. The Grand Prize draw will be held at "Gimme Shelter RV Centre", Hwy 10, Mono, Sunday September 16th, 10am-2pm.
ODDS OF WINNING:  The odds of being selected as a daily qualifier will depend on the total number of eligible entries received by the Station. The odds of winning the weekly Qualifying Prize will be one in five from the daily qualifiers selected on a weekly basis. The odds of winning the Grand Prize will depend on the total number of eligible entries received by the Station.
PRIZES:
The Grand Prizes being drawn on September 16th , 2018 has an approximate retail value: $30,000.
 Prizes must be accepted as awarded and are not transferrable or convertible to cash.  No substitutes except at Contest Sponsor's sole option.  The winner is solely responsible for their own transportation to and from and making their own arrangements for delivery of the prize during and after the prize pick up. The Contest Sponsor reserves the right to substitute a prize or prize component for one of equal or greater value.  Notwithstanding the foregoing, CKDX Radio Limited and the Evanov Radio Group shall not be responsible to substitute a prize or portion thereof where such Prize cannot be redeemed due to factors beyond its reasonable control. In order to claim the Qualifying Prize or the Grand Prize, selected entrant must provide proof of identification upon request and must correctly answer a mathematical, time-limited, skill-testing question to be administered by mail, e-mail or telephone. Should the question not be answered successfully, the Contest Sponsor reserves the right to select a new potential winner at its discretion. The Contest Sponsor together with D'Angelo Brands, Pure Genius, Top Fire Fireplaces & BBQ, 404 Stone, Kempenfelt Window & Doors, Tile Giant, Vin Bon, Banting Square – Alliston's Condominium Community, and Peel Fence and their promotional, marketing or advertising agents and affiliated companies, reserve the right to withdraw, amend or terminate this contest at any time without prior notice. Unclaimed prizes will not be awarded. Return of any prize as undeliverable may result in disqualification. Acceptance of a prize constitutes permission for Contest Sponsor and its agencies to use winner's name and/or likeness for advertising and promotional purposes without additional compensation, unless prohibited by law. Sponsor is not responsible for any typographical or other error in the printing of the offer, administration of the contest or in the announcement of the prize.
GENERAL:  Contest is subject to all applicable federal, provincial and municipal laws and regulations.  These Rules are subject to change without notice.  By entering the contest, participants agree to be bound by these official rules and by the decisions of the contest judges, which shall be final on all matters relating to this contest.  All entries become the property of the Contest Sponsor and none will be returned.  The personal information provided by entrants will only be used for the purpose of administration of the contest, unless the entrant otherwise agrees in accordance with our privacy policy. If for any reason the online portion of this contest is not capable of being completed as planned including, but not limited to computer virus, bugs, tampering, technical failures, or other causes beyond the control of the Contest Sponsor, the Contest Sponsor reserves the right to cancel, suspend or modify the online portion of the contest.
LIMITATION OF LIABILITY:  The winner acknowledges that the collection or use of the prize may be inherently dangerous and agrees to release and hold harmless the CKDX Radio Limited operating as the Jewel 88.5 CKDX-FM and the Evanov Radio Group and its affiliated and parent companies for any and all damages that may incur through entering the Contest or through the collection or use of the prize. The winner also agrees to sign a standard release and waiver of liability prior to claiming the prize.
INDEMNIFICATION: By participating, participants agree to release, discharge, indemnify and hold harmless the Contest Sponsor and each of its respective officers, directors, employees, representatives, agents, advertising and promotional agencies from and against any claims made by winners, entrants, or any other third parties, related in any way to the operation of this contest as well as any other claims, damages or liability due to any injuries, damages or losses to any person (including death) or property of any kind resulting in whole or in part, directly or indirectly, from acceptance, possession, misuse or use of any prize or participation in any contest-related activity or participation in this contest. Prior to receiving the Grand Prize, the Grand Prize winner shall sign a standard release and liability waiver absolving the CKDX Radio Limited operating as the Jewel 88.5 CKDX-FM of all its obligations under the Contest and accepting the Prize as awarded as full and final satisfaction of all items owed to the contest winner by CKDX Radio Limited operating as the Jewel 88.5 CKDX-FM.
INTELLECTUAL PROPERTY: All intellectual property, including but not limited to trade-marks, trade-names, logos, designs, promotional materials, web pages, source codes, drawings, illustrations, slogans and representations are owned by the Contest Sponsors and Contest Suppliers and or their affiliates. All rights are reserved. Unauthorized copying or use of any copyrighted material or intellectual property without the express written consent of its owner is strictly prohibited.
CONTEST ORGANIZER/SPONSOR:  The Evanov Radio Group and CKDX Radio Limited operating as the Jewel 88.5 CKDX-FM.
By entering the Contest, all persons are deemed to have read and to have accepted these rules and regulations.  The grand prize winner also agrees to abide by the rules and regulations for pick up which can be found at http://www.jewelradio.com/885/On-Air-Contests-Rules/.